Learn more about
Rising Sun Kids
At Rising Sun Kids, we believe in educating the whole child, not just focusing on one aspect of their well-being. Our kids camps, classes and events take on a holistic approach, and aim to deepen the connection between their mind, body, and spirit.
Check out what we offer
Our Programs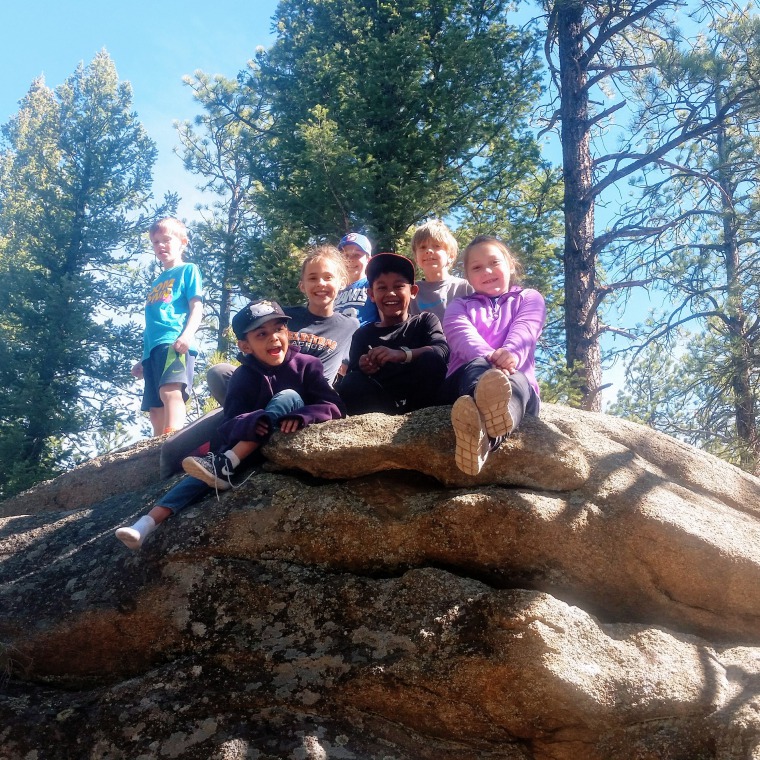 School Break Camps
Spring, Summer, and Thanksgiving
Our camps offer full-day adventures during the weeks that schools are out of session.
Browse Camps
Kids Wellness Classes
Nutrition, Yoga, and Mindfulness
Classes that teach kids how to be healthier and more mindful in their every day lives.
Browse Classes
After School Programs
Offered at Denver area schools
Our after school programs can be customized to extend learning beyond the classroom.
Learn More
What people are saying
Testimonials
My children LOVE Roxanne's Cooking and Nutrition Classes.  Their inventions in the kitchen create an excitement for wholesome home-made foods.  My kids teach me about new foods and new recipes they learn in class all the time, which I love.  Let's not forget that Roxanne somehow gets them to eat foods they'd not otherwise try at home. What a joy to be greeted with smiling faces and bellies full of nutritious and wholesome foods when they come home from class!
Roxanne's summer camps allows my child to be outside all day (yay!) and experience learning through a variety of methods: verbal instruction, hands on learning, and visual stimulation. Additionally, the campers interact and help each other, allowing them to build social emotions skills at the same time! Roxanne is creative, kind, and totally whole-child focused. We appreciate and highly recommend her and the opportunities she creates for kids!
The camp was a delightful experience for both my boys.  I appreciated that the camp included so many different creative ways to explore – crafting, teamwork, nature hikes, healthy snacks.  There is a lot of freedom to this camp.  Structured, but in a way that allows the children the boundaries they need to be and feel safe and supported while they have the freedom they need to truly play and explore. I am grateful that this camp and Roxanne have been a part of my boys' lives for so long and look forward to more time to come!
It is a fun outdoor camp where you can hike, play in water, create and practice mindfulness.  I look forward to exploring the creek each summer and making new friends with the support of Roxanne & Jade.  They are the best!!!
See what we're all about!
Past kids camps and classes
Have questions?
Contact us!